Percutio
Issue Number 10, 2016
Dedicated to work by Edward Jenner, a bilingual edition
of Ancient Greek inscriptions and his poetic translations,
with a fascinating essay discussing Malakula (Vanuatu) rites of the dead
with reference to Virgil's Aeneid and many Greek myths.
+ the usual Reviews: nine reviews of NZ books by the editor.
76 pp, soft cover
ISSN: 1953-1427
R.R.P.: $(NZ)20. Wholesale to retailers: $(NZ)12
Postage is included in the prices for online and wholesale sales.
Terms of trade for bookshops: Consignment or Firm Sale (preferred).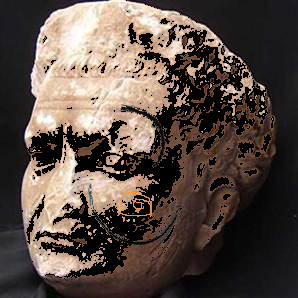 Nous soutenir / Donations Page
Percutio 2016 (Jenner issue + reviews) / Enclosures 2 (Direen) / A few copies of Percutio 2015 still available (various contributor) / Cold Hub Press / Cordite Literary Journal / Landfall Online Reviews / Percutio Artists (new) / Direen Fiction 1997-2015 (pdfs) / Titus New Zealand
CONTACT PERCUTIO
WILLIAM DIREEN

Not Given Lightly #1 Readings/ Recordings

Not Given Lightly #2 Fiction & Auto-Fiction

Not Given LIghtly #3 Articles & Essays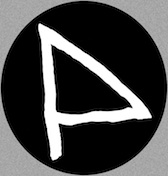 Percutio Artists
Past contributors: Doireann Ni Ghriofa, Joel Chace, Richard von Sturmer, Franco Bianciardi, David Mackenzie, Mark Pirie, Mary Cresswell, Jacques Coulardeau, Lindsay Smith, Mary-Anne Bourke, Jo Contag, Campbell Walker, David Eggleton, Scott Flanagan, José-Manuel Lopes, Sally Ann McIntyre, Lisa Samuels, Wystan Curnow, Ted Jenner, Grant McDonagh, Jonathan Crayford, David Karena-Homes, Stuart Page, Cilla McQueen, Michael Steven, Sue Wootton, Nick Ascroft, Richard Reeve, Sandra Sarala, Gunther Dietrich, Robin Maconie, France Hervé, Steve Dean, Jim Wilson, Ben Webb, Jack Ross, David Howard, Mike Johnson, Jessica Denton, James Norcliffe, Mila Kovan, Geoff Cush, K.M Ross, Greg Waterston, Scott Hamilton, Eden Bradfield, William Direen, Nigel Bunn, Chris Walshaw, Mark Williams, Dairena Ni Chinèide, Peter Olds, Sandra Bianciardi, Jenny Powell, Thomas Findeiss, Peter Davies, Jowe Head, Michael Morrissey, Vaughan Rapatahana, Eckhart von Hochheim, Nathan Creech, Matthew Swanson, Brett Cross, Andrew Schmidt, Ailbhe Ní Ghearbhuigh, April Dolkar, Arno Loeffler, Sandra Bell, I.A.F. Goldsmith, T.J.Costelloe, Jessica L. Meyer, Katherine Mansfield